Full Representation Service
Our Full Representation Service is a comprehensive and customised solution that covers every aspect of your UK immigration application. A highly experienced immigration adviser from our team will fully manage your case, giving you the best chances of success. Contact our team for a free consultation and assessment of your case.
Legal Representation by Immigration Advisers
Our Full Representation Service offers a comprehensive solution for many UK immigration applications. Whether you are applying for entry clearance, further leave to remain, indefinite leave to remain, citizenship, or a family visa, our experienced UK immigration advisers can help you.
We understand that navigating UK immigration law can be a stressful experience. With the subtle changes in the rules, it is important to ensure you meet the requirements of your application category. We are dedicated to providing clear and reliable immigration advice and services.
We work with applicants and family members within the UK and overseas, to prepare high-quality visa and immigration applications.
Our Full Representation Service is comprehensive and we go above and beyond to ensure that we deliver a professional, seamless and stress-free experience.
With years of experience in the field and extensive knowledge of UK law and regulations, you can trust our highly driven team to provide you with the best advice and secure a successful outcome for your visa application.
What to expect from our Full Representation Service?
The exact work involved in the preparation of a visa or immigration application varies from case to case, normally if you instruct us, you can expect the following:
Advice on initial eligibility and which visa or immigration route is most suitable.

A breakdown of the expected costs involved such as the Home Office fees.

Identification of the documents needed to support your visa application.

Review of the documents and checking for errors.

Assistance with completing the online application forms.

Regular updates and advice throughout the entire process.

The compilation, submission, and tracking of the application.

Write an in-depth Letter of Representation on how the criteria is being met under the Immigration Rules.

Correspondence with the Home Office on your behalf until a decision is given.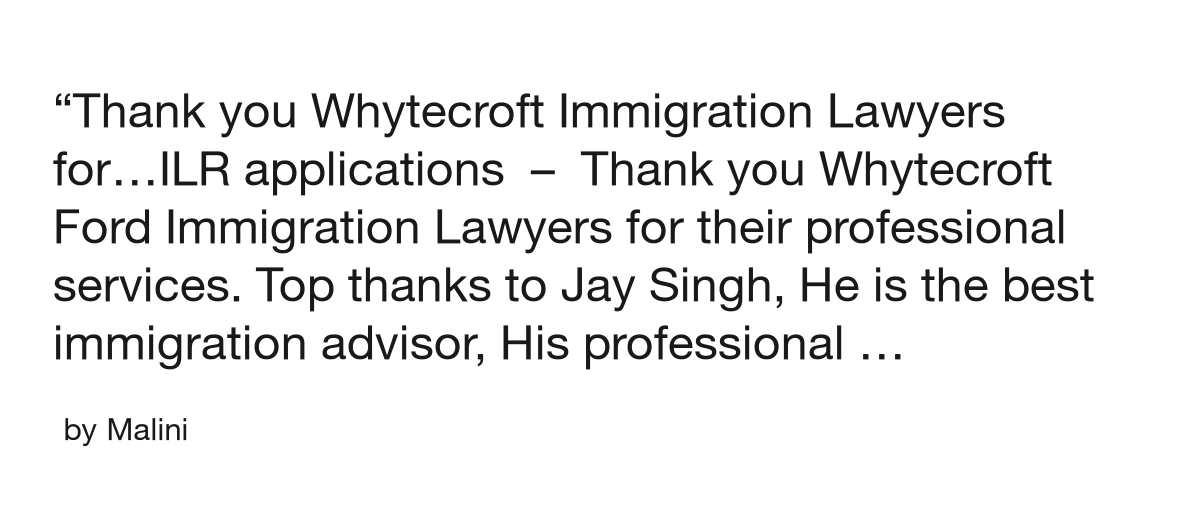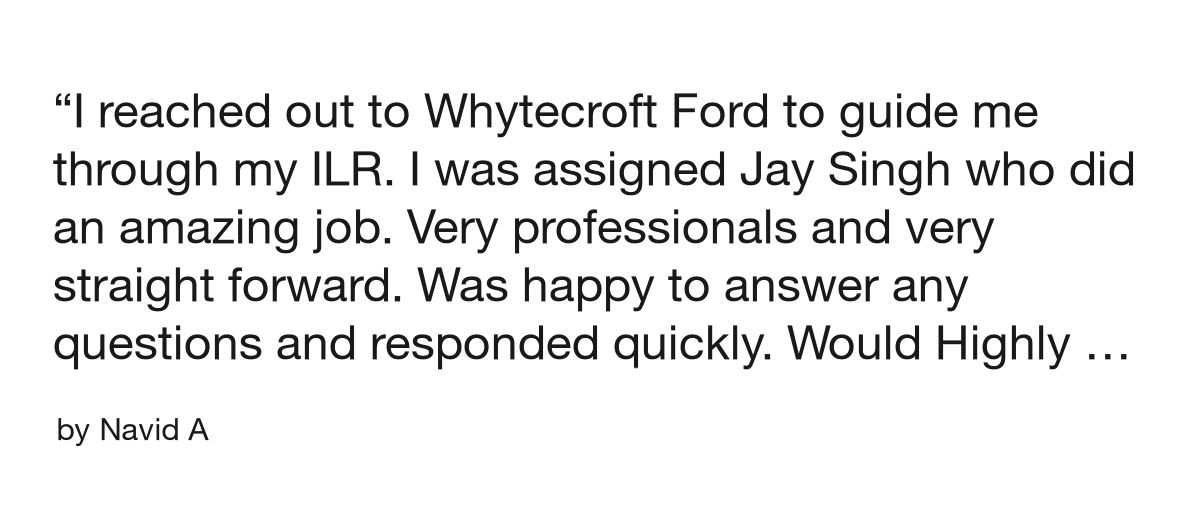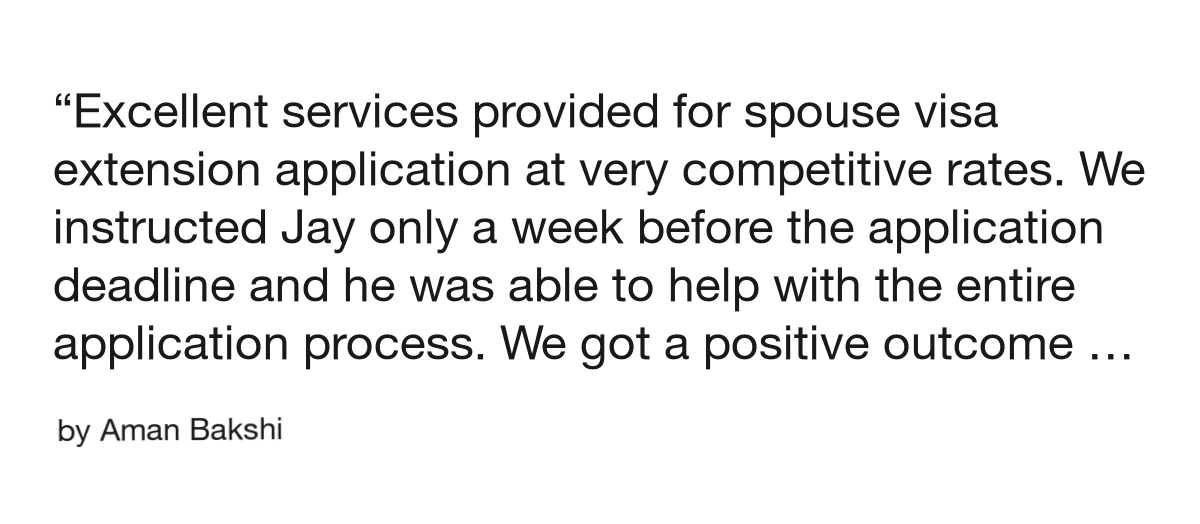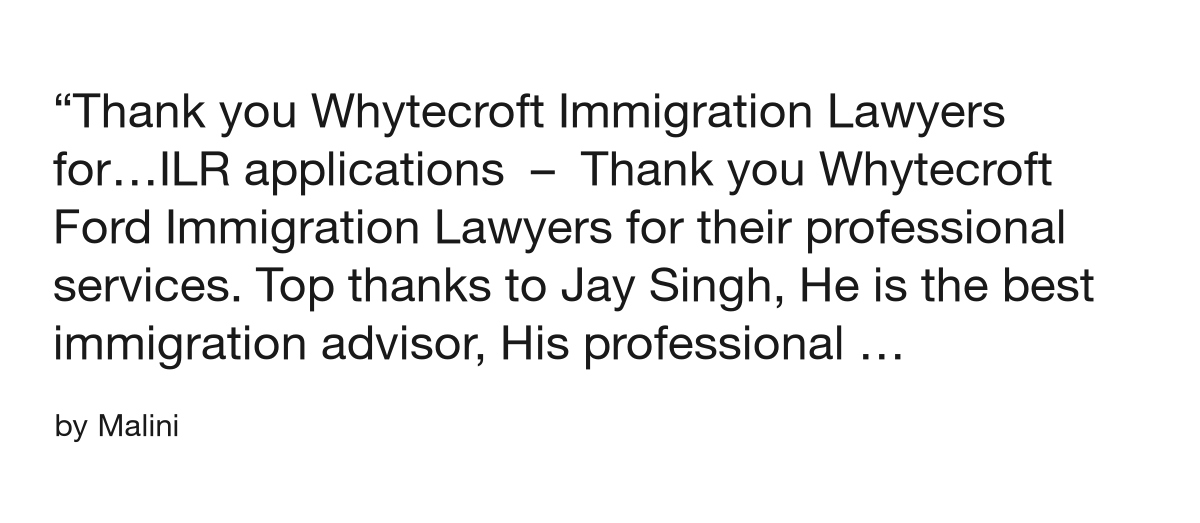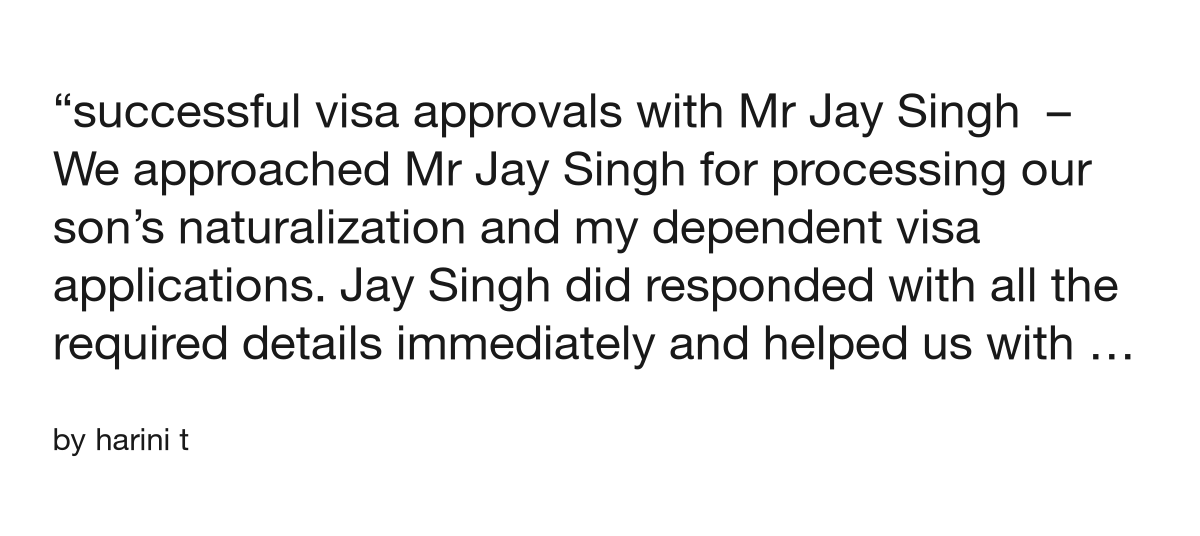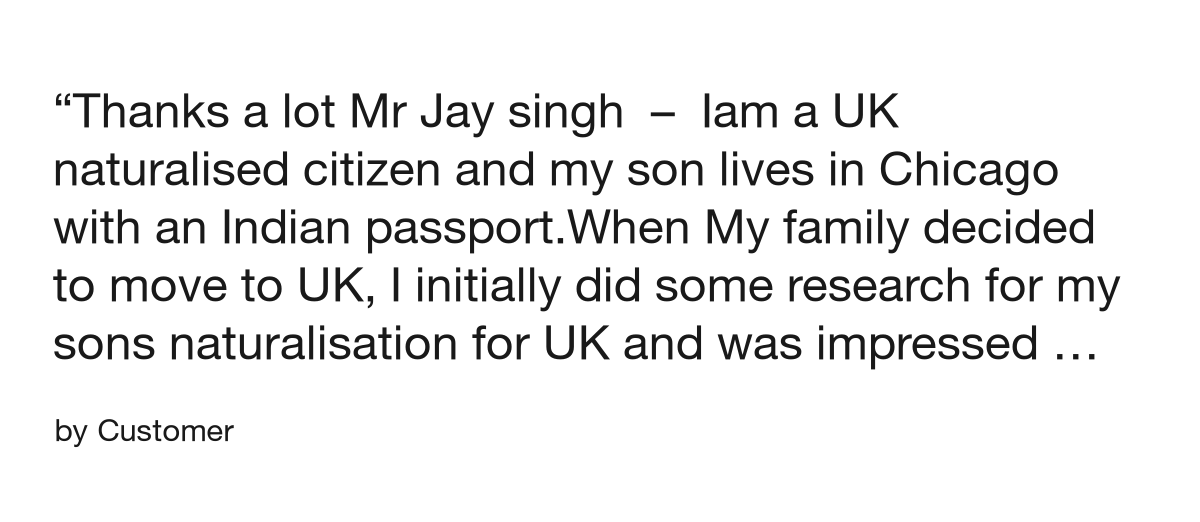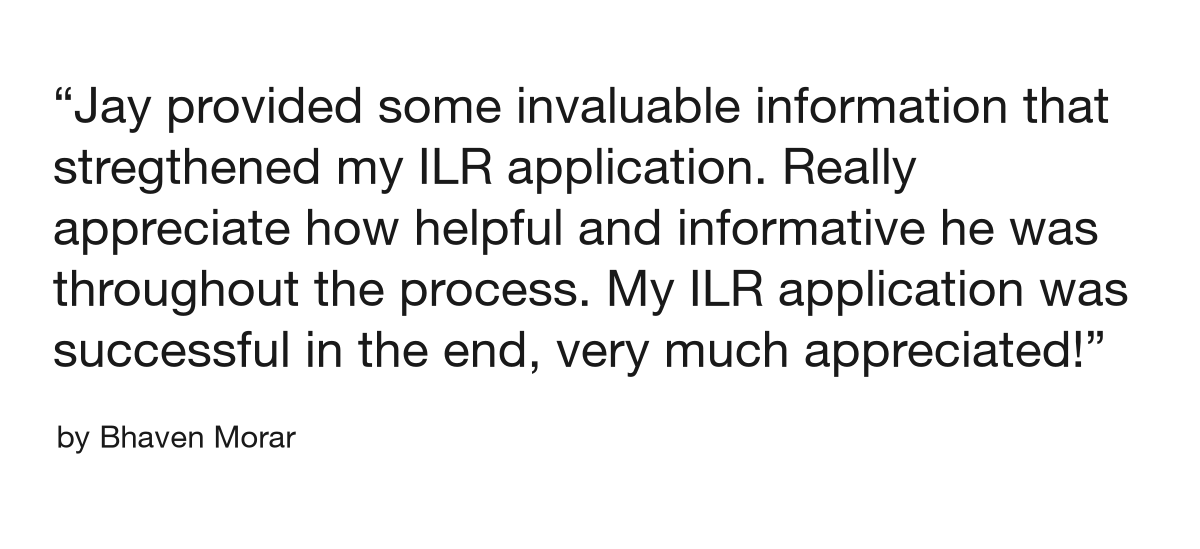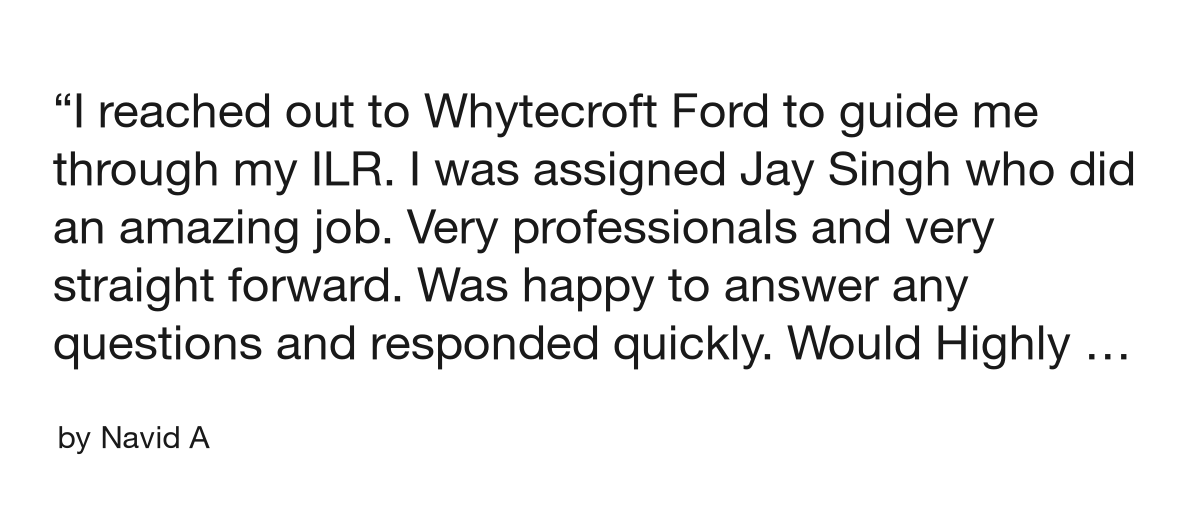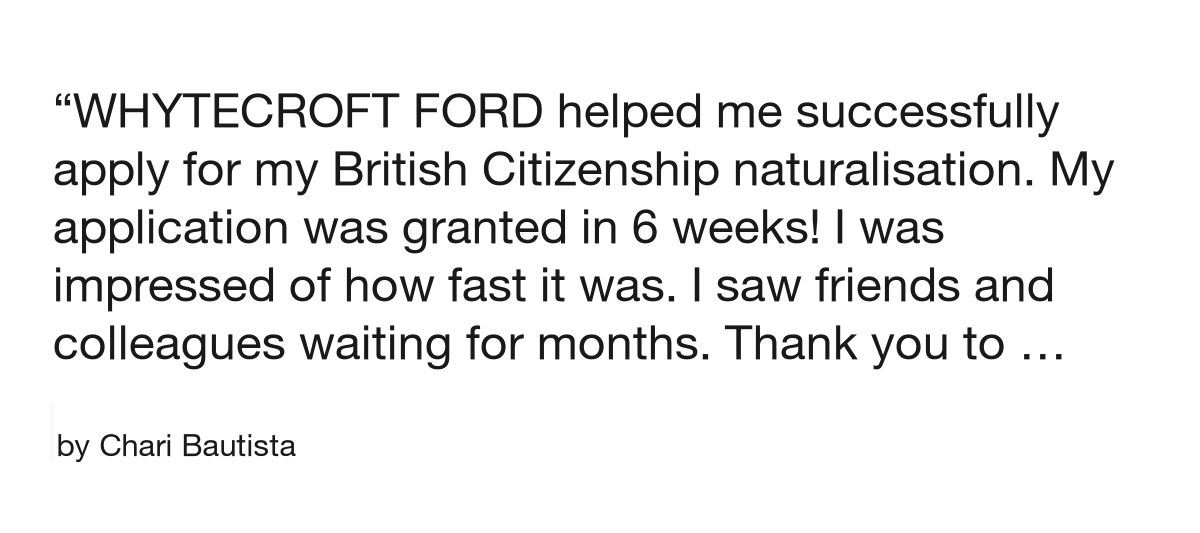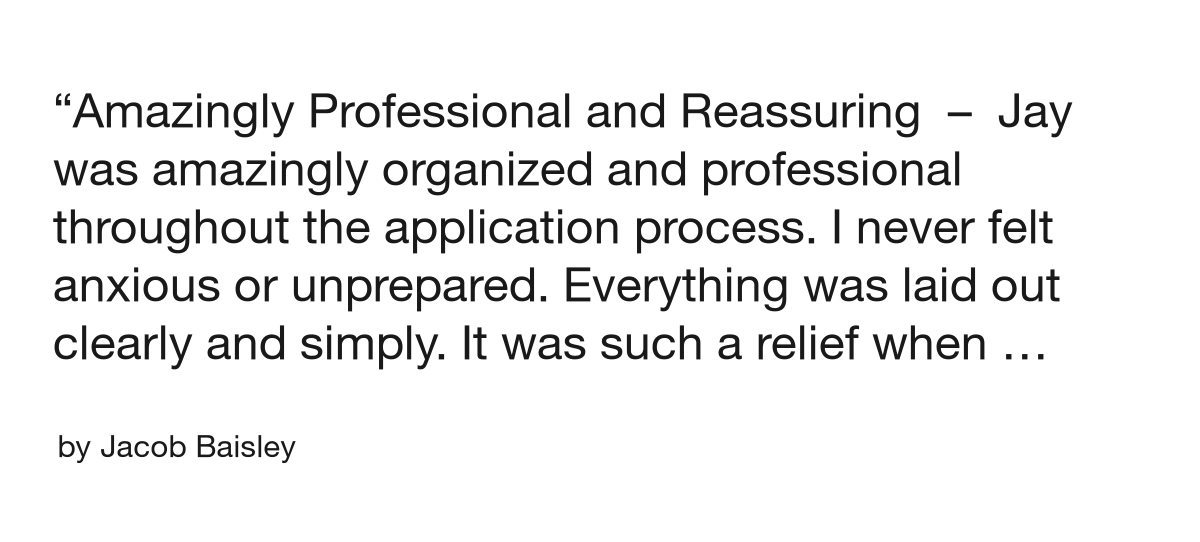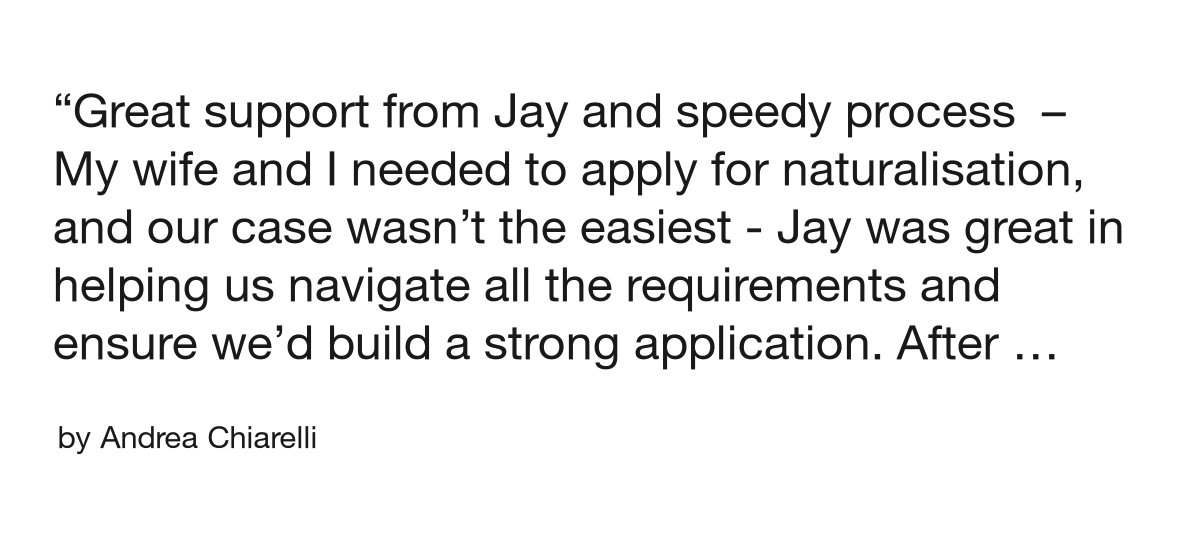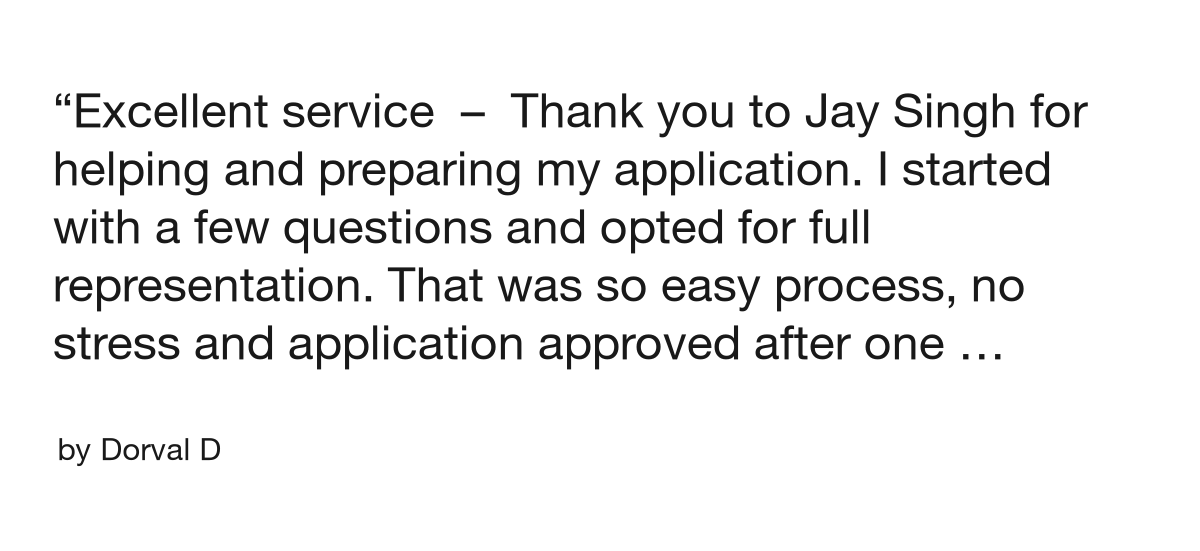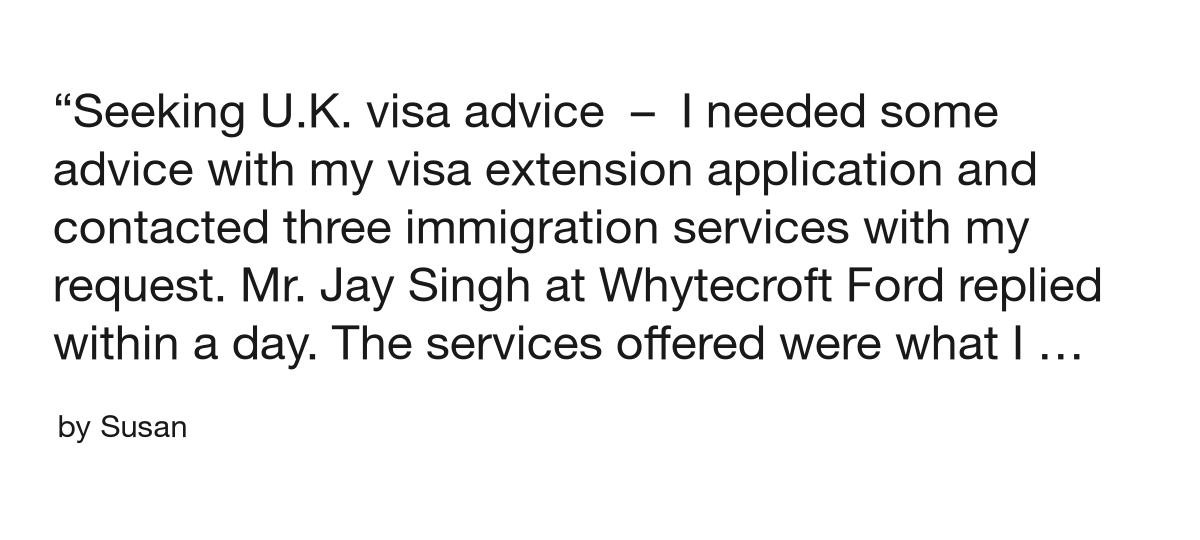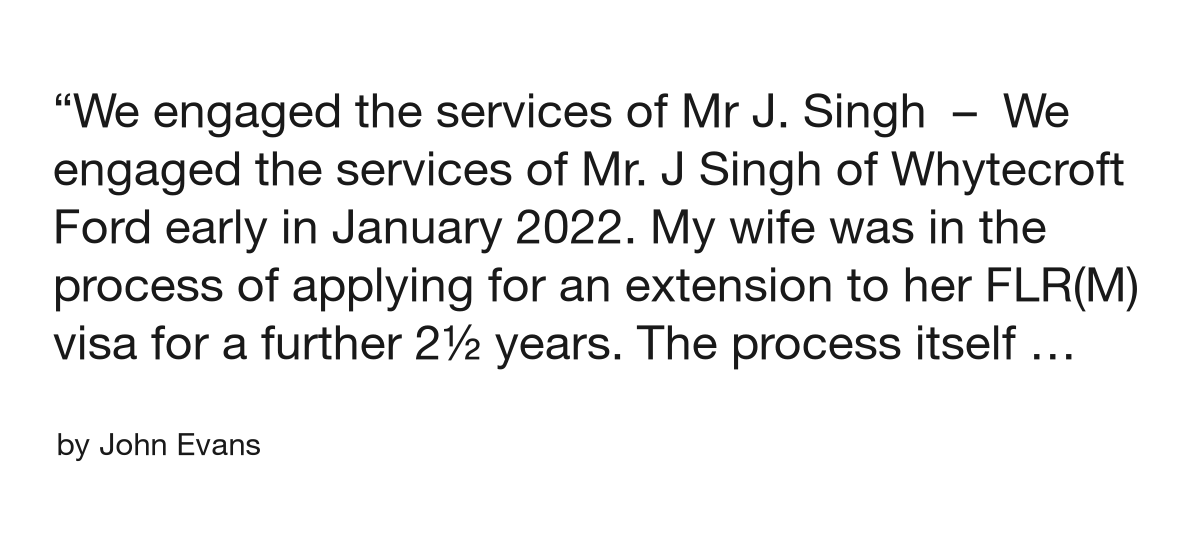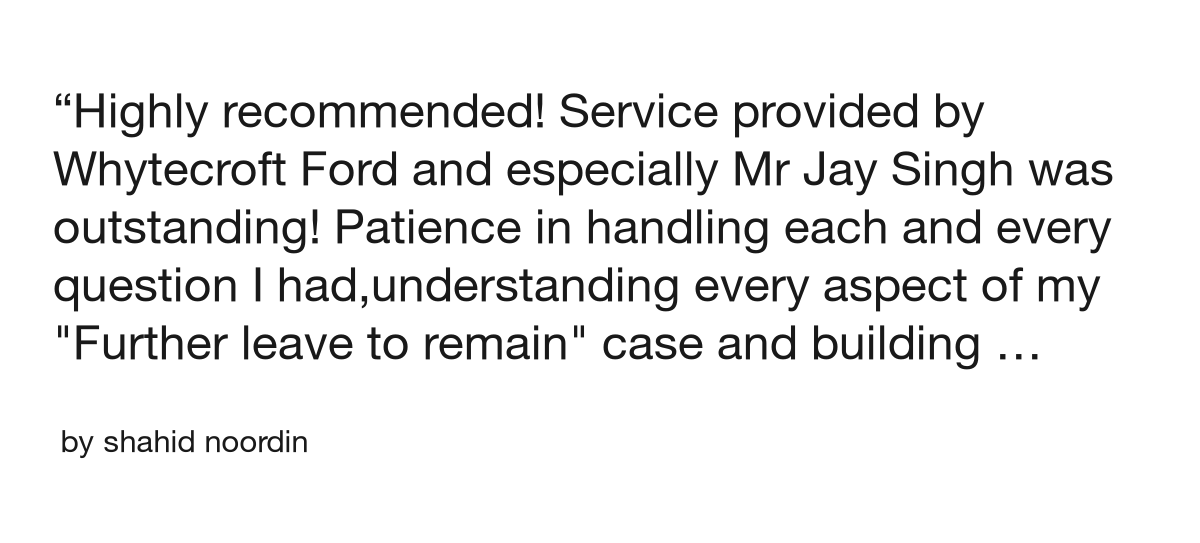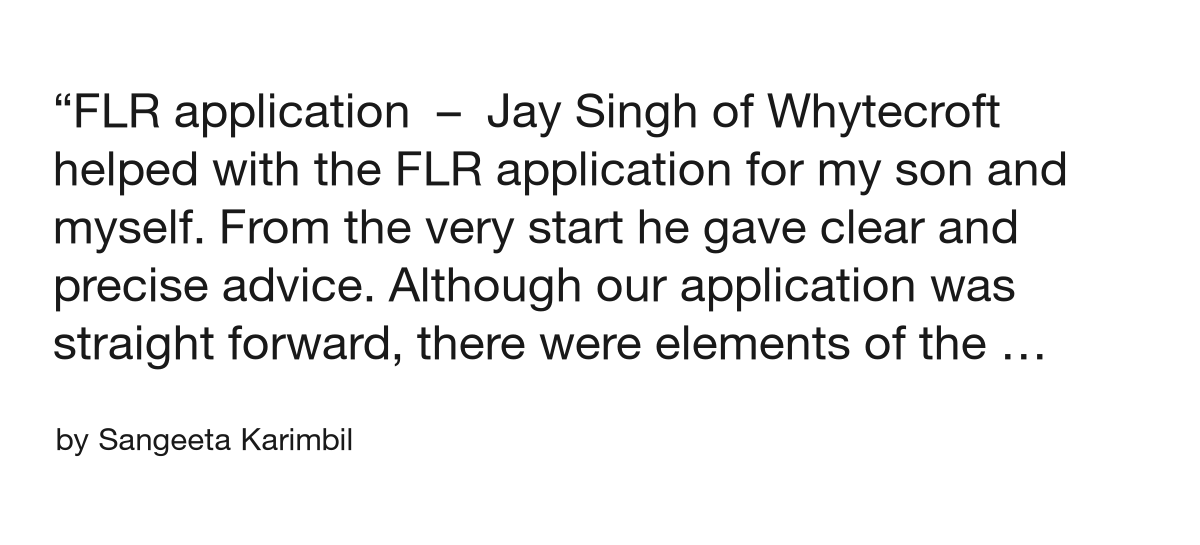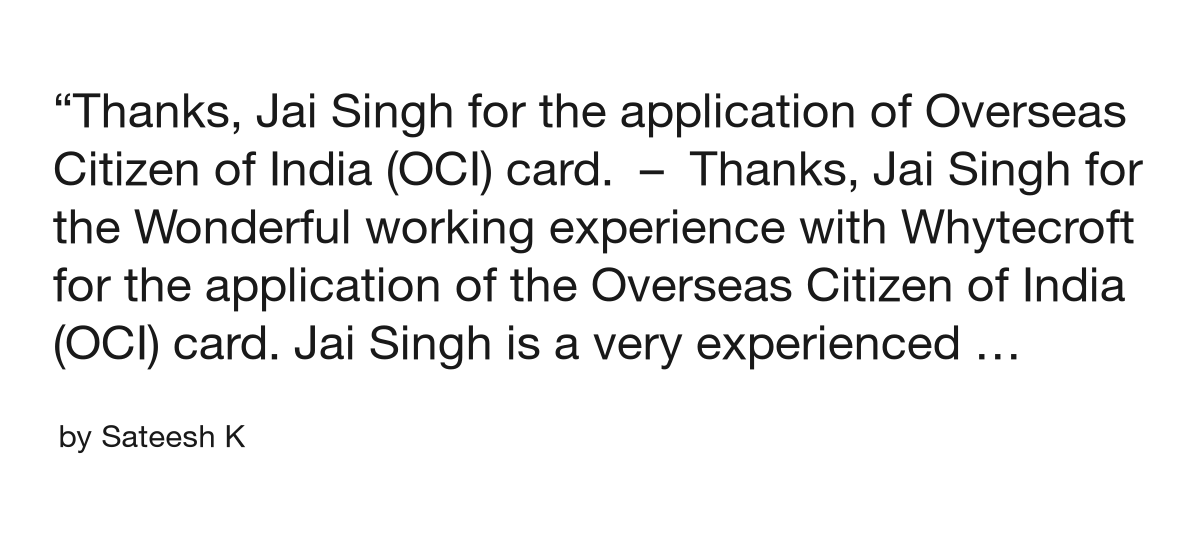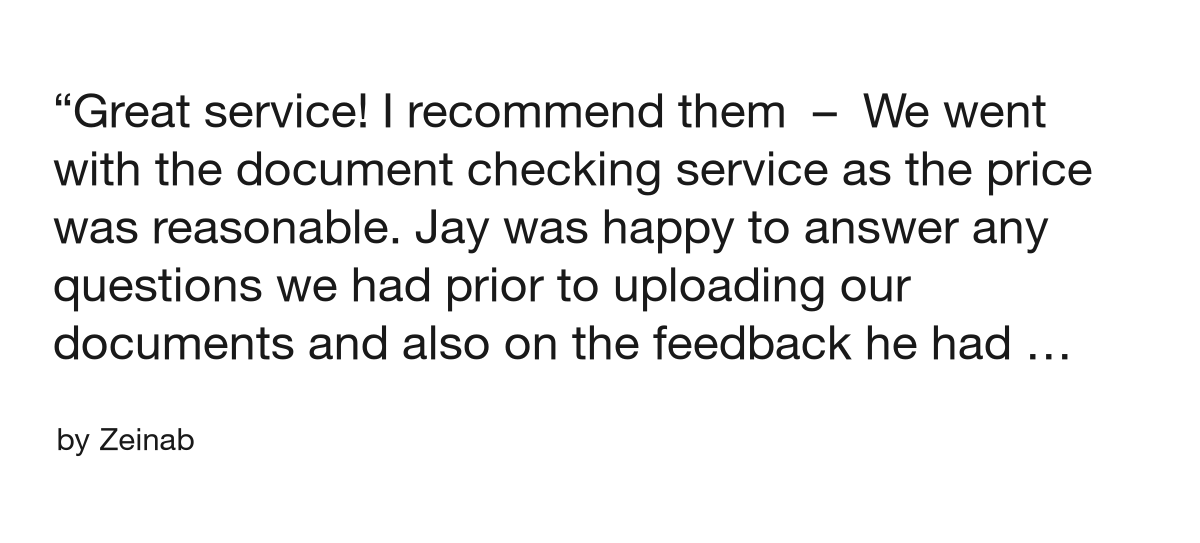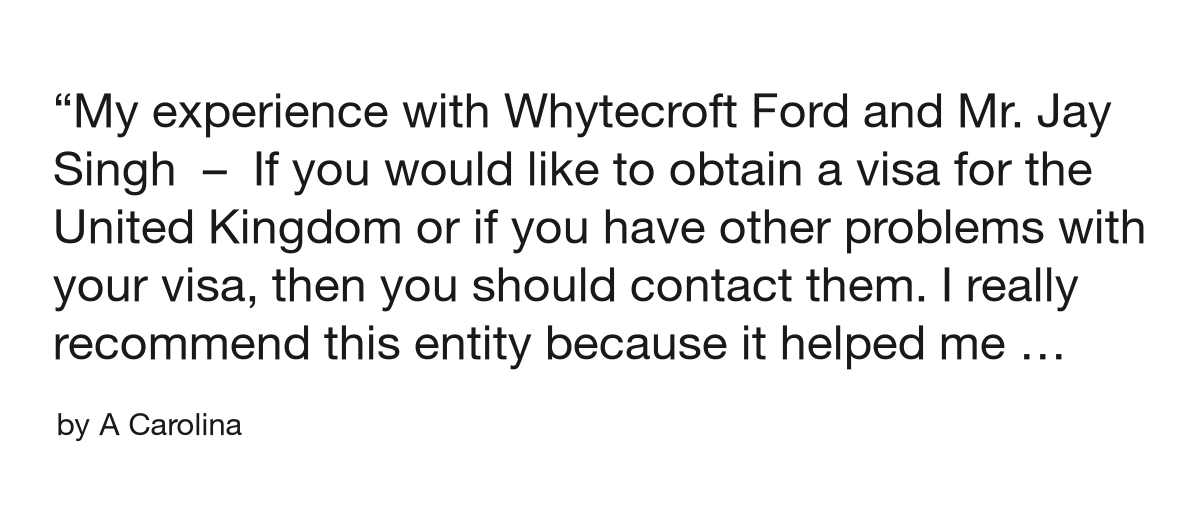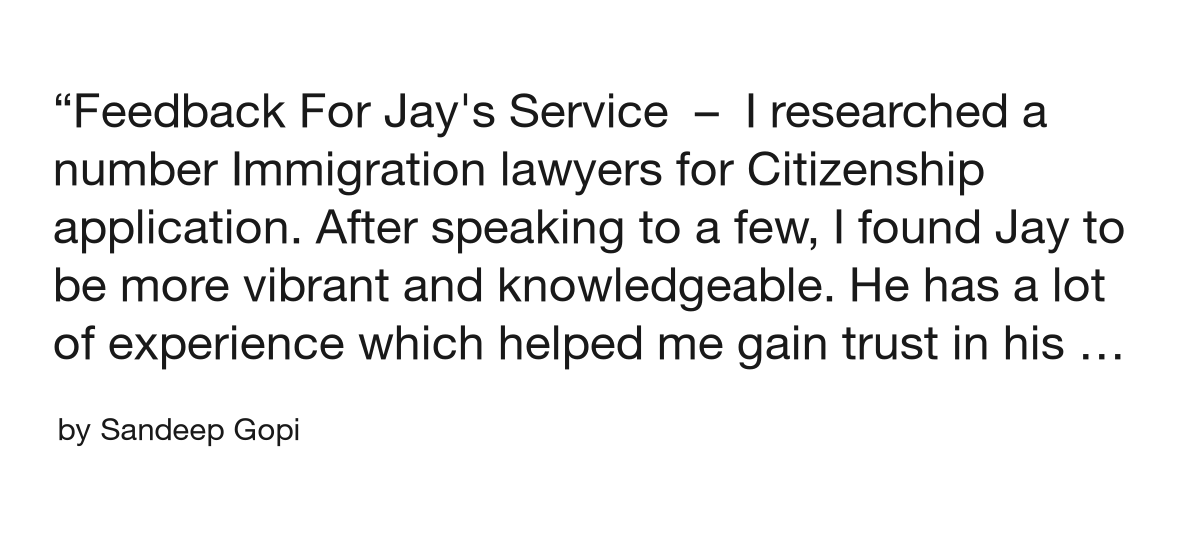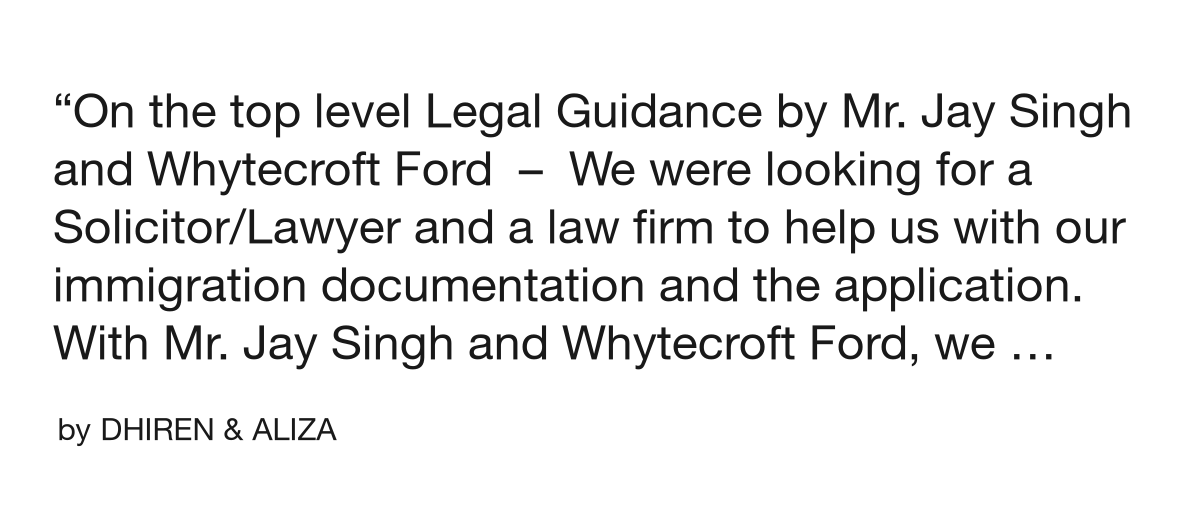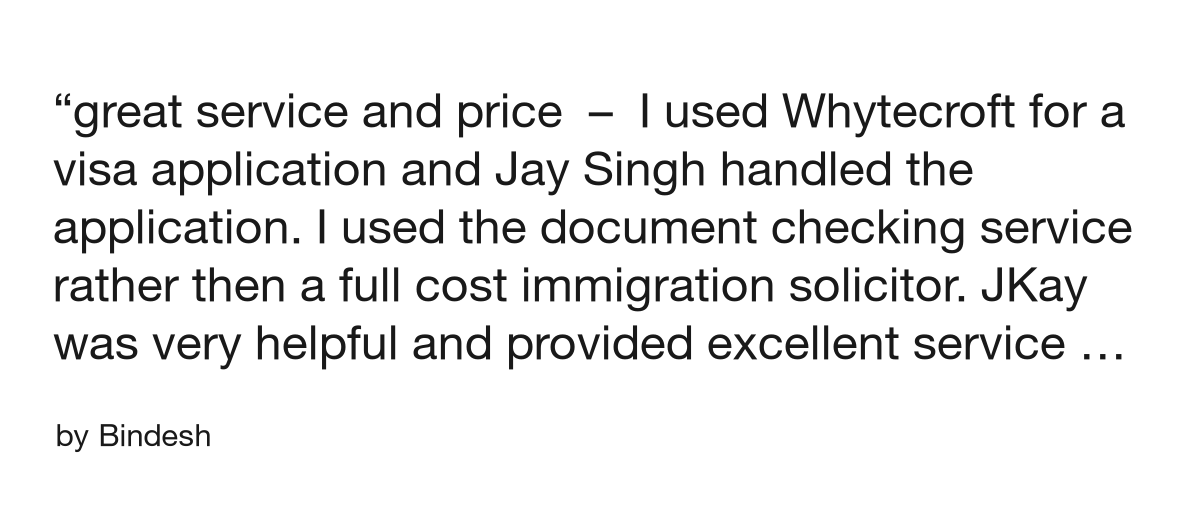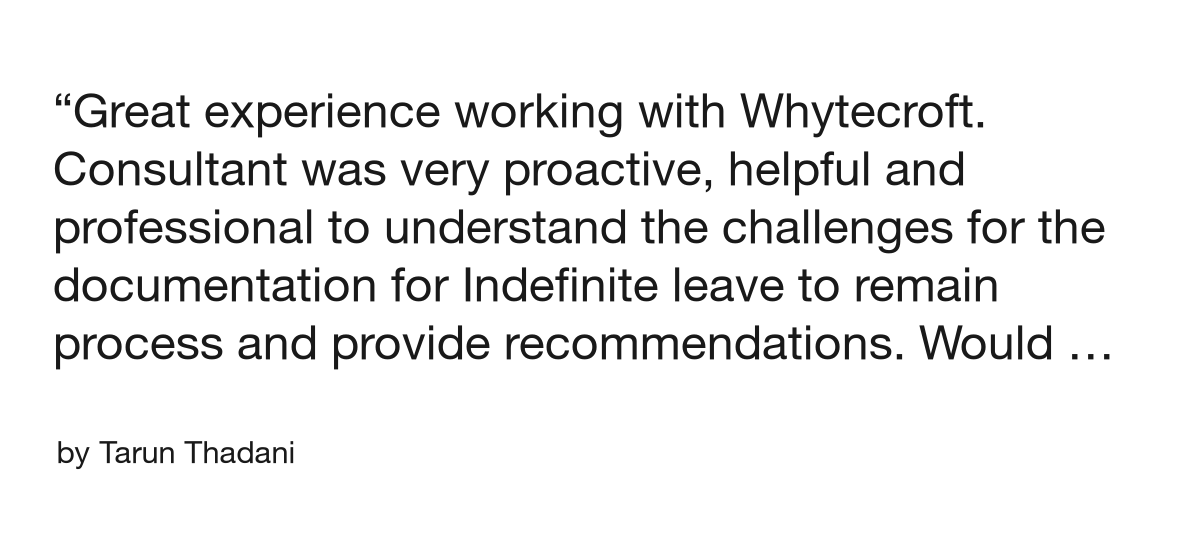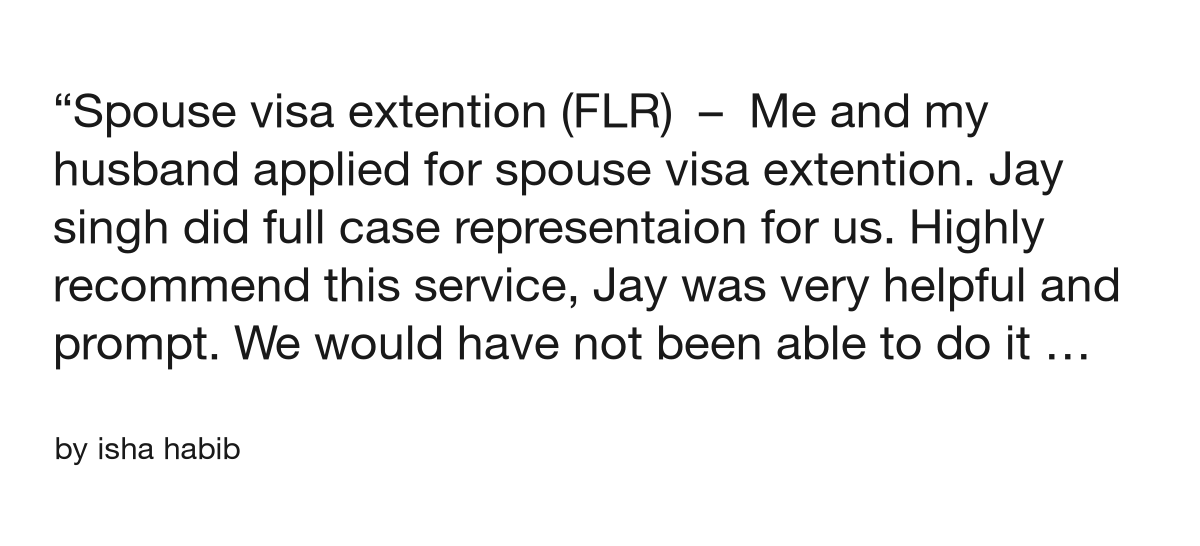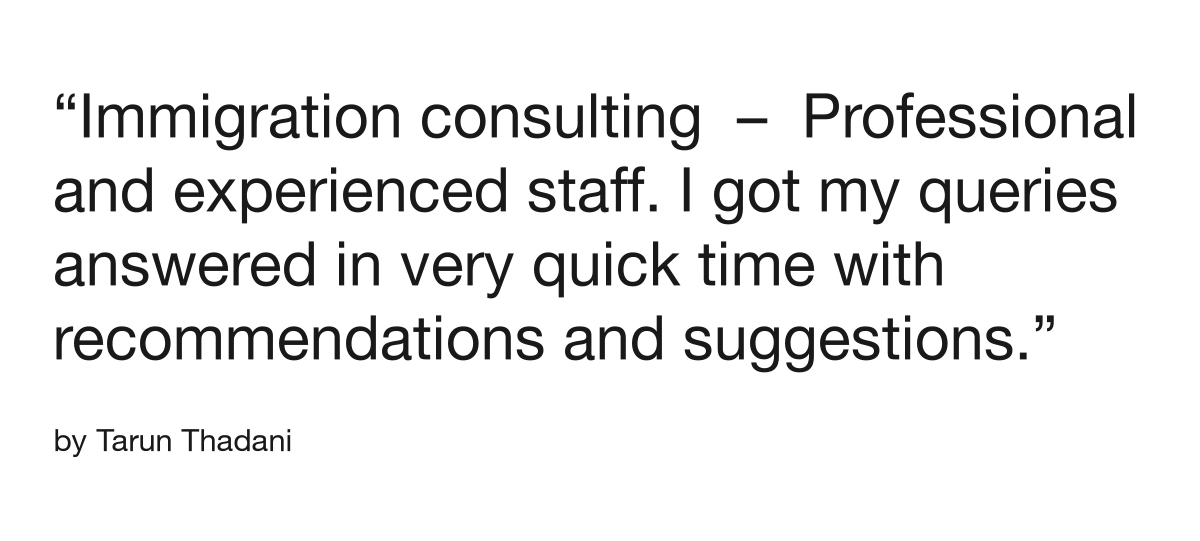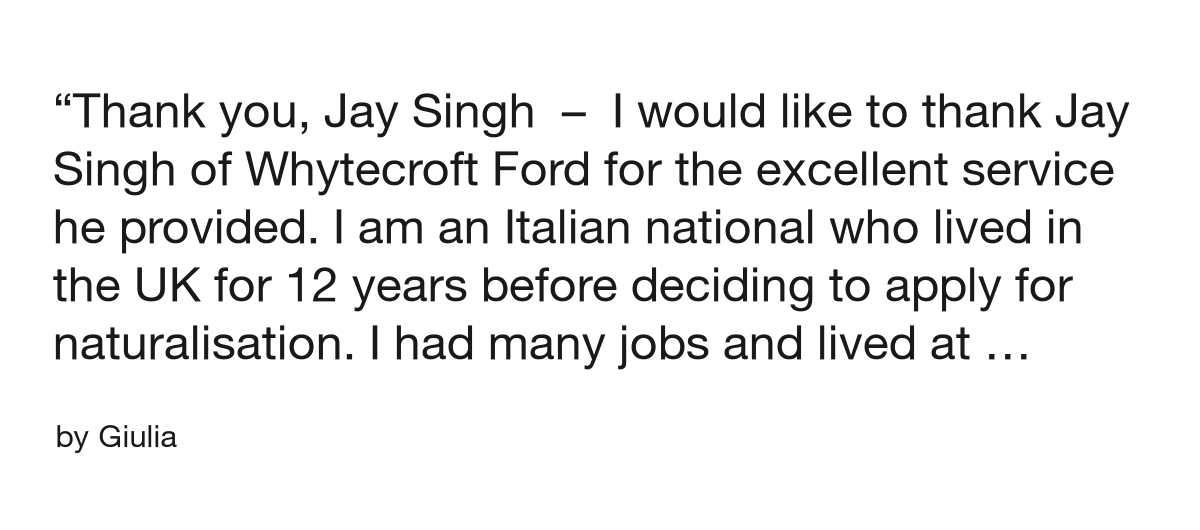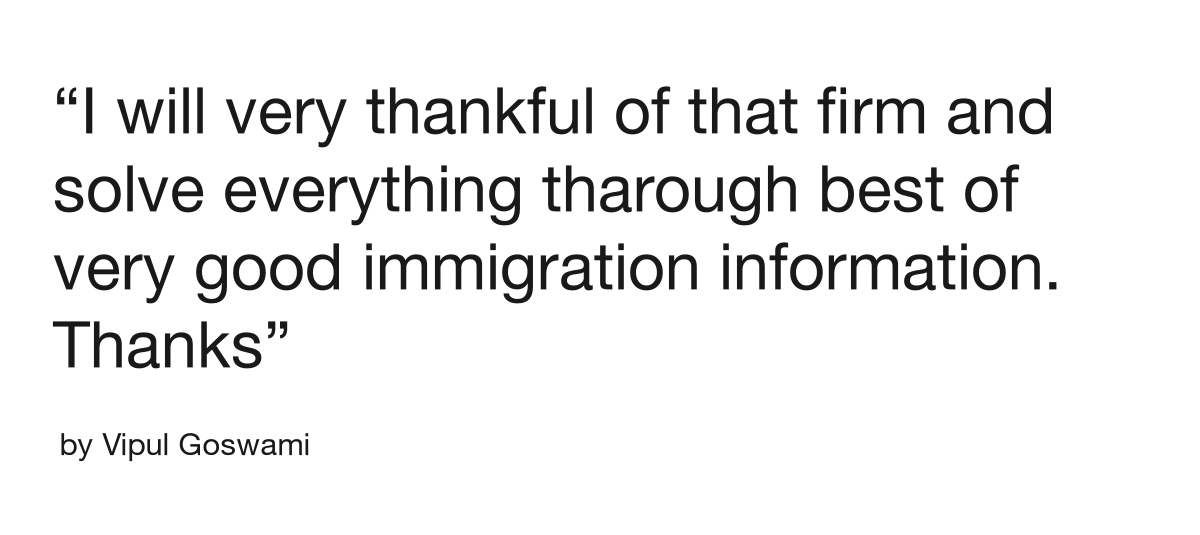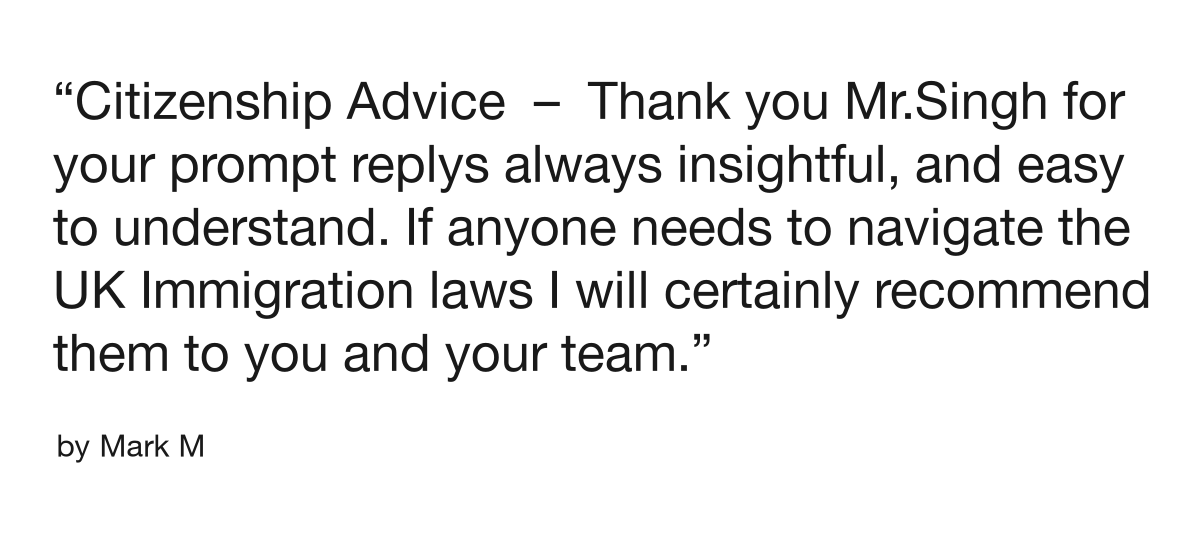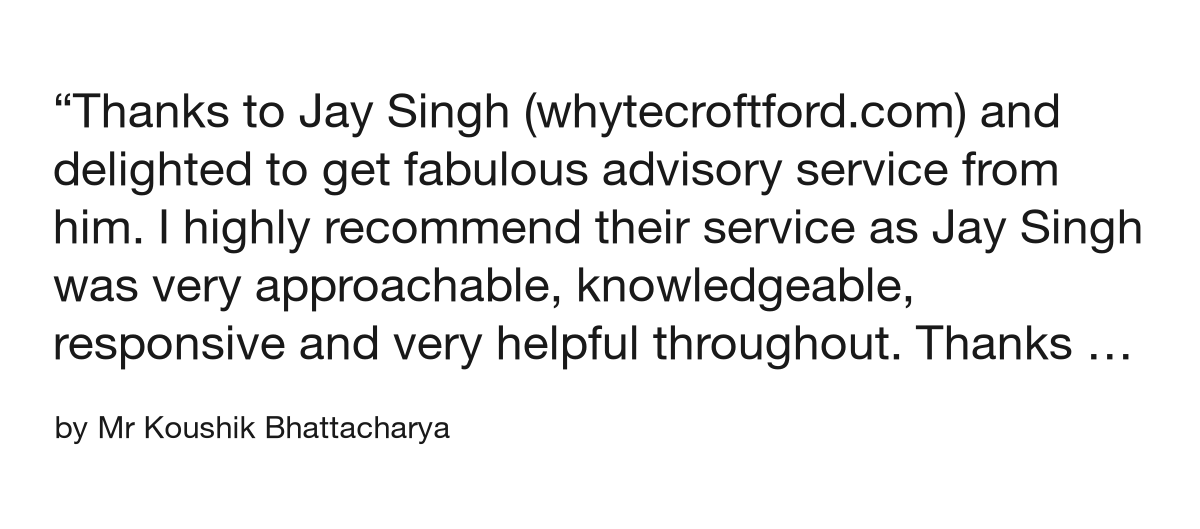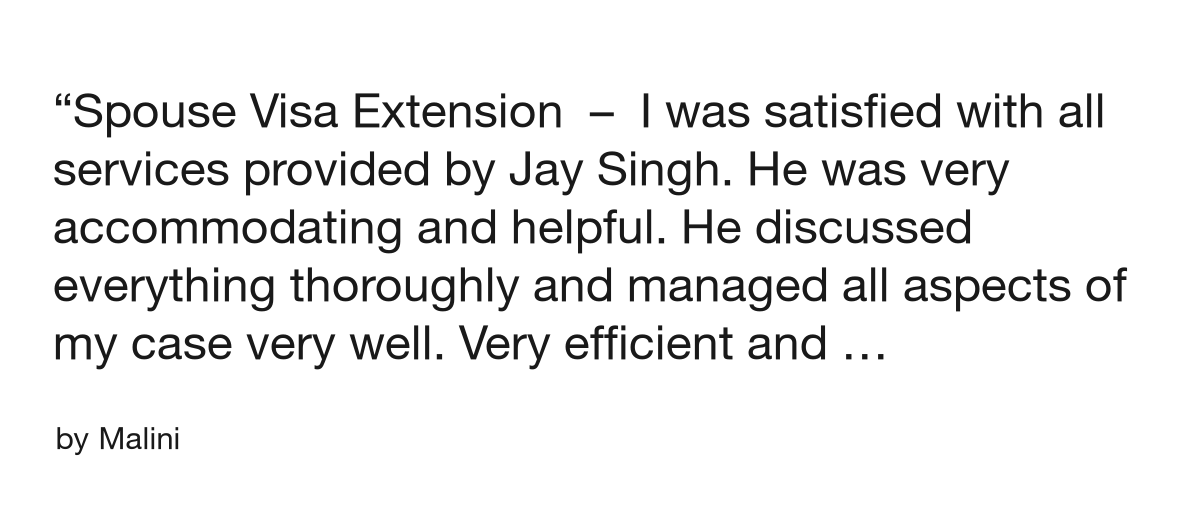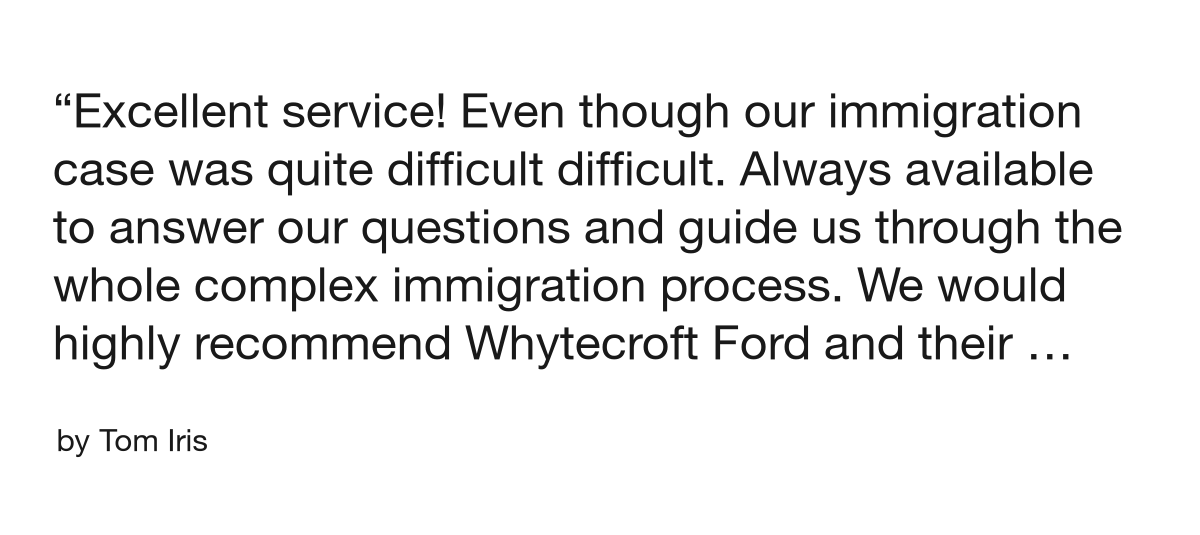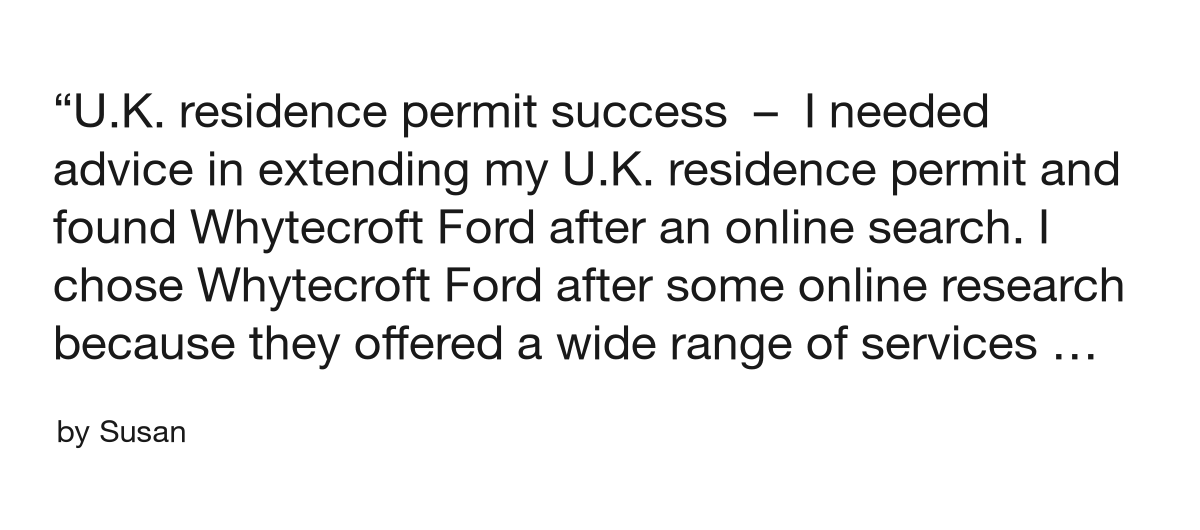 How does it work?
The following are the steps involved when you engage us to represent you in your immigration application:
Step 1: Initial Eligibility Assessment & Quote
We will start by conducting an initial eligibility assessment of your visa application. During this stage, an expert immigration consultant will assess your circumstances and explain the different immigration options available. Once we have determined that you are eligible to apply and what type of visa or immigration route is most suitable for your particular case, we will provide you with a free fixed-fee quotation.
Step 2: Document Check & Evidence Portfolio Preparation
After you accept our quote, we will provide you with a list of all the documents needed to support your application. We will review these documents and check them for errors or omissions. We understand that some of the required documents may be difficult to obtain, so we will provide detailed advice and assistance to help you obtain them. Once we have received all the documents, we will prepare a detailed evidence portfolio to strengthen your application.
Step 3: Online Application & Biometric Appointment
Your dedicated UK immigration adviser will submit your online application to the Home Office UKVI. The online application form can be completed on your behalf and submitted by us to ensure that it meets all the required criteria. We also write a detailed letter of representation to accompany your application. Our immigration advisers will then book an appointment for you to submit your biometrics.
Step 4: Track Application Progress & Update
We will then track your application and liaise with the Home Office UKVI until a decision is made on your case. Our immigration advisers will provide regular progress updates throughout the process.
Step 5: Post-Decision Work
We will assist you in the post-decision work; this includes advice on the next steps following the decision of the Home Office UKVI.
What's included in our Full Representation Service?
If instructed to represent you, we will carry out all of the work on your application until a decision is made by the Home Office UKVI on your application.
Our full legal representation covers all aspects of a visa application from preparation to submission and includes providing full advice on the applicable immigration rules and how they relate to your case. Our immigration lawyers in London will ensure that your application is successful by ensuring it meets the required legal criteria.
The immigration casework to be carried out by us will include the following:
Assessing your eligibility by considering your personal circumstances.

Advising you on the weaknesses and strengths of your application.

Advising you on the relevant documents to be submitted.

Assessing your documents to ensure that your documentary evidence meets the Home Office UKVI Immigration Rules.

Completing and submitting the online application form by gathering all the relevant information from you.

Booking your appointment with the application centre for verification of documents and enrolment of biometrics.

Where necessary, preparing a detailed witness statement of the applicant explaining the background and other relevant factors.

Preparing a detailed cover letter to introduce and support your application.

Uploading online all of your relevant supporting documents before you attend your appointment for enrolment of your biometrics.

Liaising with the Home Office UKVI for a timely decision on your application.
Begin the

Full Representation Service

for your UK Immigration Application today
STEP 1
Contact our team for a free assessment of your immigration application
STEP 2
We discuss your situation and advise on the best way to proceed along with costs
STEP 3
Begin the Full Representation Service with your adviser
Frequently Asked Questions
In What Types of Work Do You Offer Your Full Representation Service?
We provide our UK Immigration Full Representation Service for all types of immigration applications, such as:
Family Visas

Work Visas
Skilled Work Visa
Extension Applications
Indefinite Leave to Remain (ILR)
British Citizenship applications
Business Visas, including Start-up and Innovator Visa

Sponsor Licences
Why Should I Choose Your Full Representation Service?
At Whytecroft Ford, our immigration advisers have extensive experience in UK Immigration Law and have a proven track record of success. We understand the complexity of the UK Immigration system and provide each client with unrivaled support and guidance throughout the entire application process. Our Full Representation Service is designed to provide you with comprehensive legal representation from start to finish, ensuring that your application is submitted with the best chance of success.
How Long Will It Take To Complete My Immigration Application?
The time it takes to complete a UK immigration application varies depending on the type of visa and individual circumstances. However, with our Full Representation Service, we aim to submit your application as soon as possible, usually within 5 working days. Our experienced team of immigration advisors will work quickly and diligently to ensure that your application is submitted with the best chance of success.
How Should I Contact You For More Information?
If you're looking for the best immigration adviser, contact Whytecroft Ford for more information about our Full Representation Service by calling our team on 02087575751 or using our contact form. We provide a free initial consultation to discuss your case and we can be contacted through our website or by calling or emailing us. We look forward to helping you with your UK Immigration application.
Why choose

Whytecroft Ford
Free 15-Minute Assessment
We offer a 15 minutes free immigration advice UK session to assess your eligibility for an immigration application. We can then advise you on the best course of action.
No Hidden Charges & Fixed Fees
We will clearly outline all fees associated with your application so that you can make an informed decision. There are no surprises during the application process.
Highly Rated
Whytecroft Ford has established a long-standing reputation as an exceptional immigration firm, known for its high-quality services. Our immigration solutions have received glowing reviews on Trustpilot and Google.
OISC Approved
We are regulated to a high service standard by the Office of the Immigration Services Commissioner, UK, assuring our clients that we offer a quality service.
Secure Remote Services
We leverage secure technology to handle your UK immigration application, enabling you to conveniently engage with our team from the comfort of your home.
Experienced Professionals
Our primary objective is to provide trustworthy and transparent guidance on immigration, leveraging our extensive experience gained over the years.
How can Whytecroft Ford help you?
We will help you get the right UK Immigration advice with a free no-obligation assessment by telephone or email.  To get in touch with our team:
Our team is here to help you in person, on the phone or online.